Traffic Control Supplies is a manufacturer and installer of road, safety and custom signage in addition to distributing traffic control accessories. Over 30 years, we have built an enviable reputation and are considered to be "best in class" by our customers in particular, servicing their urgent sign requirements.
Here at TCS, we treat each of our customers like a valued partner and bring the personal into the professional. Our people seek to understand your business and its key drivers so we can manage our business in ways that create additional value. 
In response to our client's needs, we have developed our capability in short production runs and quick changeovers to give us the flexibility to meet the competing demands of all customers and the unpredictable demands of each customer.
 This has the added advantage of reducing cost in the supply chain by implementing JIT strategies and thereby avoiding excess inventory, damage and waste.
Our unwavering commitment to customer service has been rewarded by the retention of many customers for over 20 years. Customers include state and local government; mining; construction and affiliated industries. We are registered as a quality assured supplier with the Queensland Government in addition to being third-party certified to ISO 45001 and ISO 9001.
TCS was founded in 1989 and is a privately-owned Australian company.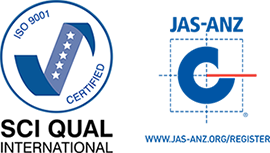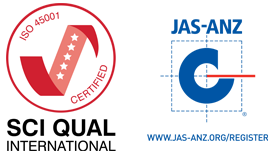 Our Vision
To be our customer's most valued supplier.
Our Capabilities
Screen Printing
Digital printing
Installation
Distribution of Road and Work-zone Accessories
Reseller of Reflective Vinyl
Have questions?
Need a quote? 
Whatever your needs, TCS has the experience and capability to deliver your signage solution. Please click below to get hold of us or call the number below.